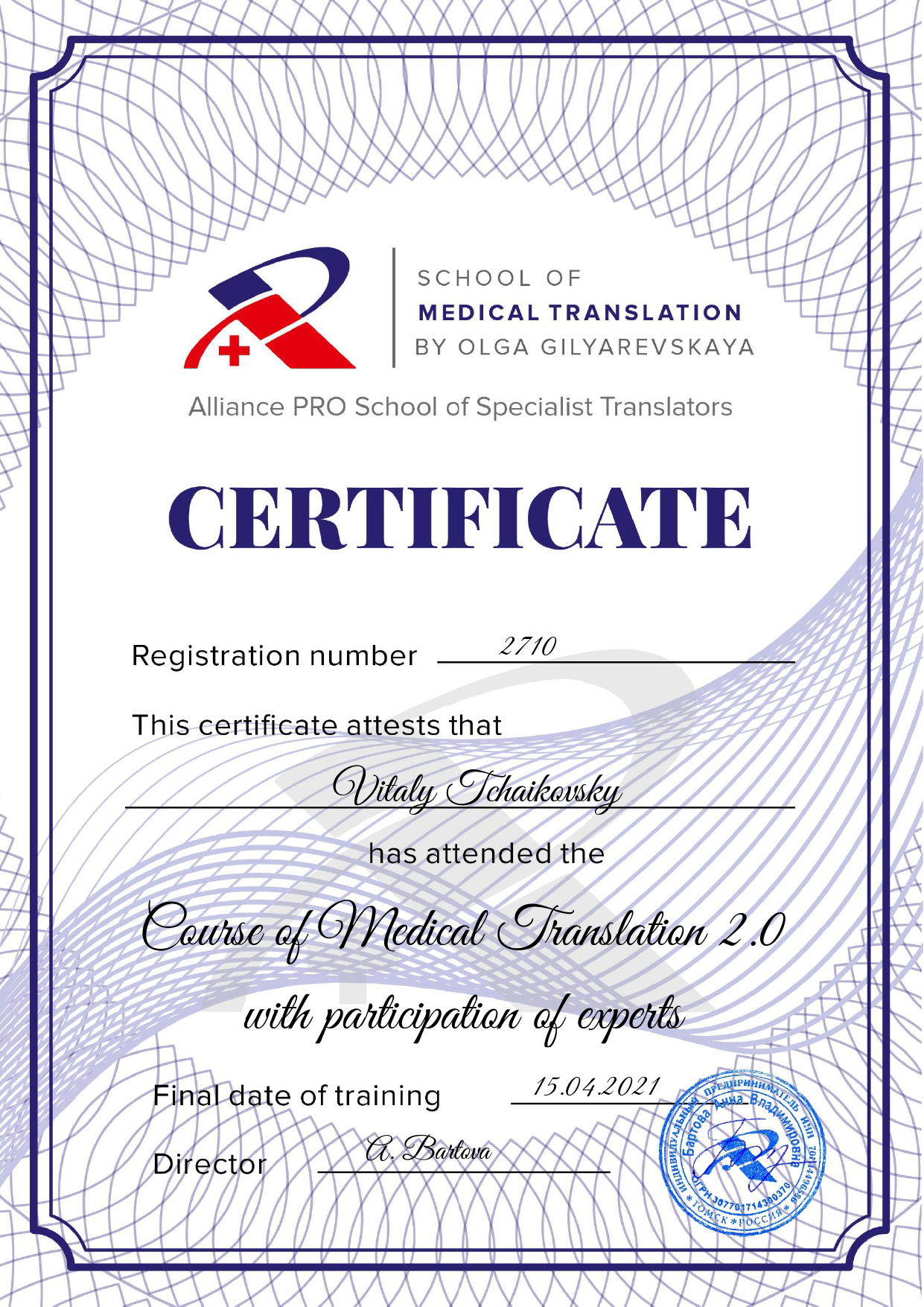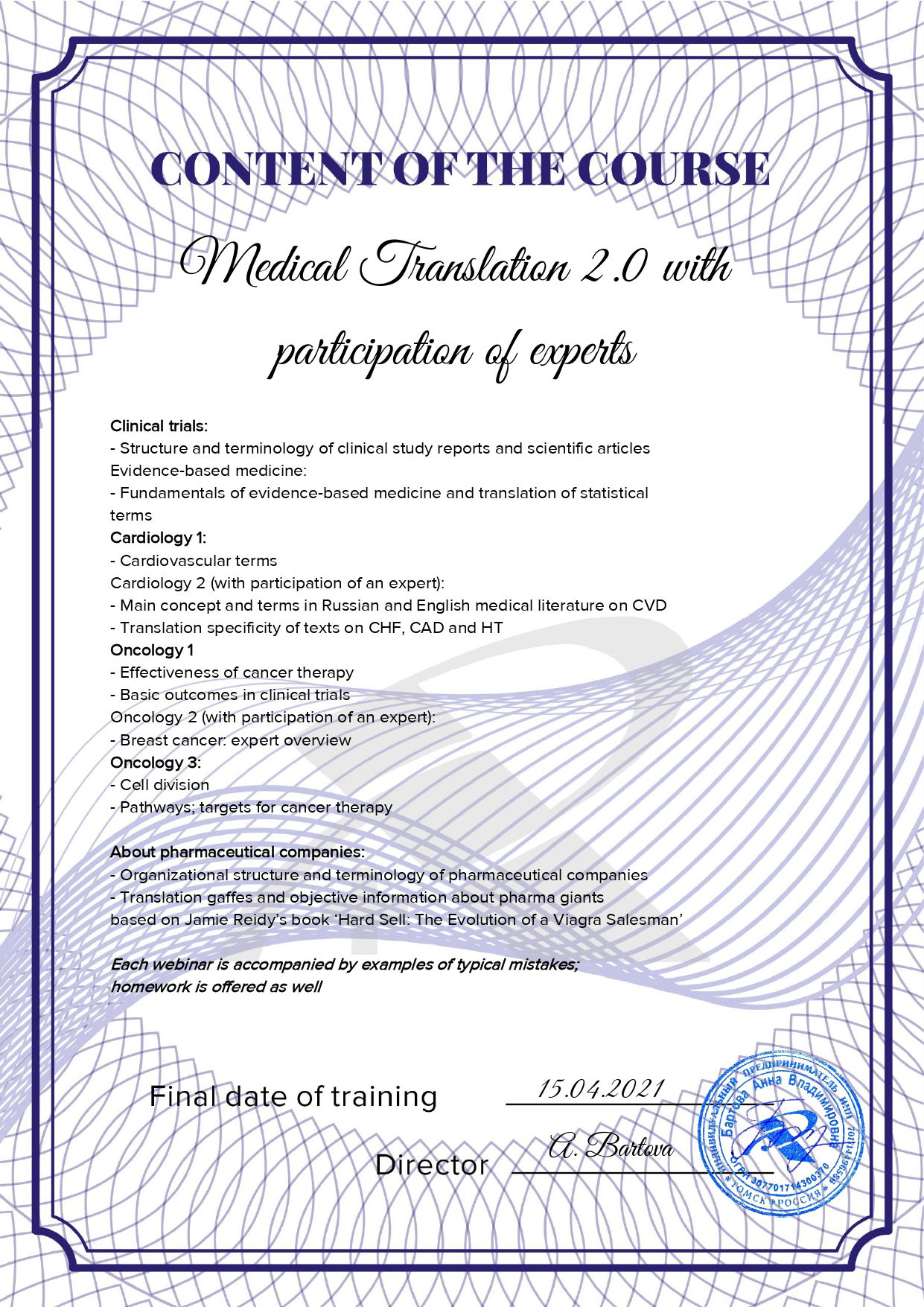 Hello my dear subscribers!
This is my first post in this blog and I'm really glad I have a possibility to start my own professional blog.
The reason for it today is that I have obtained the medical translation course certificate. I'm always striving for acquiring knowledge in new areas of translation. There are several interesting areas for me in terms of translation and one of them is the medical translation.
I find it very difficult to translate in the medicine field when you are a newcomer there. But there is a feeling that I will get it anyway whatever it takes. No pain, no gain!
And it's more pleasant that I obtained this certificate on my birthday!
Good luck to all people who always look for opportunities to improve!
See you soon!